Thanks to its up to date spirit, the "Logomania" trend, with its unmistakable 90s flavor, is reconfirmed as one of the main cultsof this season.
The Alviero Martini 1 ° Classe proposal interprets and exalts theiconic logo in all its shades: in a maxi version, to meet the needs of the most fashionable ones, and in more discreet versions for those who do not like to dare too much but at the same time wantto keep up with current trends.
Here then the unmistakable 1 ° Classe logo becomes a refined and minimal motif on classic office shirt, giving it a new and modern light.
On blouses and flowing shirts, the Prima Classe style is the main protagonist, thanks to the all-over lettering print, in the autumn shades of amber and leather, illuminated by touches of powder blue.
The logo can also brighten up purely functional elements of clothingand outerwear, dressing, like the most precious jewel, trimmings belts and zip pullers for padded and over-sized jackets.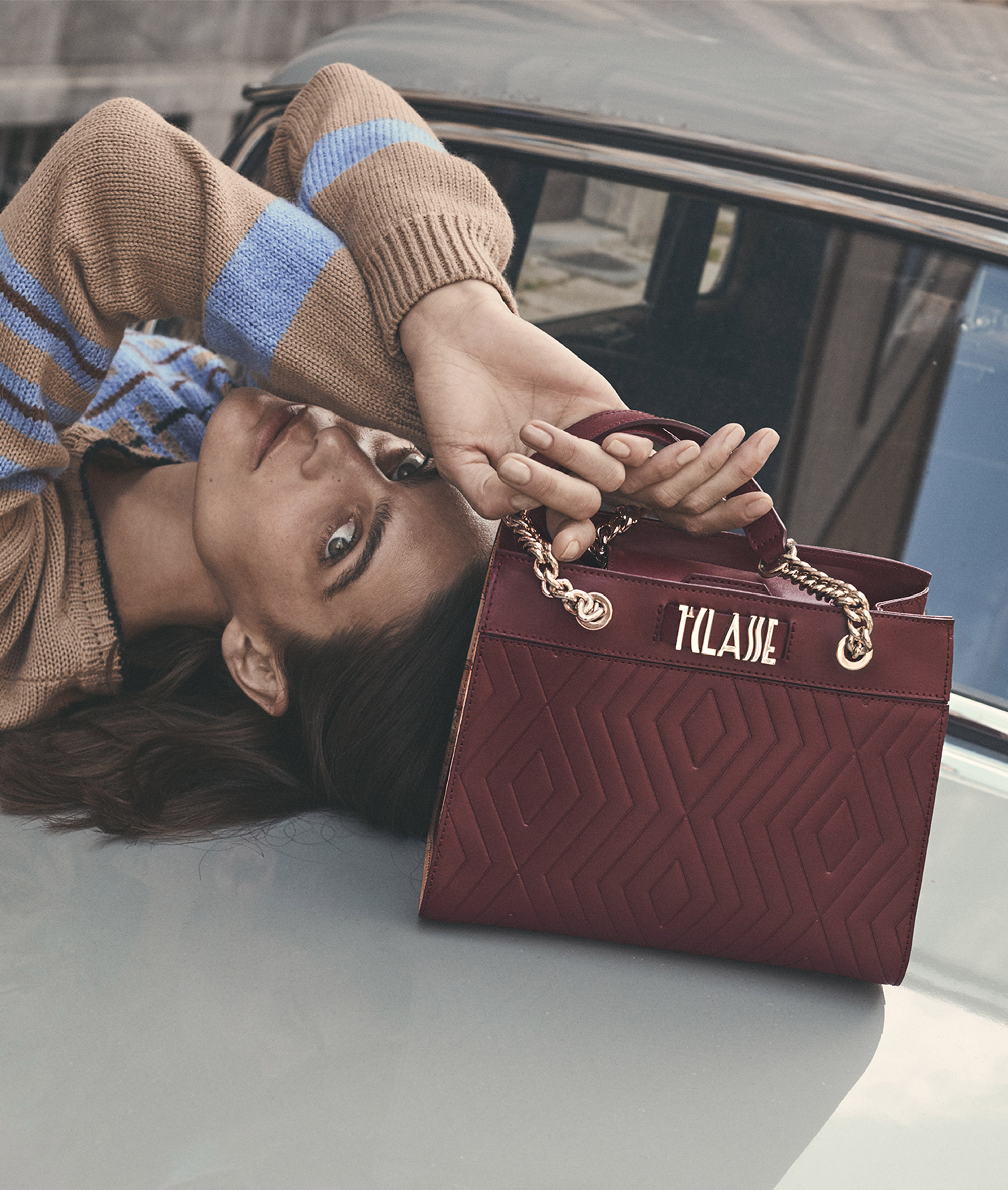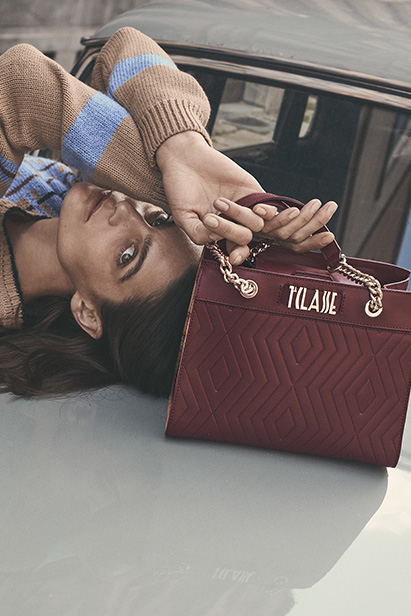 Thanks to its versatility, it elegantly embellishes even the vintage volumes of the Starlight line, characterized by the geometric processing of leather and chain handles. Functional and glamorous shoulder bags and crossbody bags, perfect from day to night.
For those who prefer to complete their look, formal or not, with a unique and unmistakable detail, the Alviero Martini 1ª Classe shoes's collection is rich in proposals where the light gold logo embellishes comfortable ballerinas, gritty ankle boots, elegant boots, the most classic pumps and even sneakers, always a trendy complement for different outfits.
There is no lack of variations in which the Logo becomes the pattern of warm and soft wool scarves and hats, or features light silk scarves, perfect for the sparkling air of the early autumn or to tie onbags and shoulder straps for a touch from the 50's mood.
Otherwise, why not slightly hide yourlook behind the wide brim of the new, iconic felt hat? Madein three trendy colors, it is the perfect ally to complete any look with the unmistakable Prima Classe style.