Grand Reopening Boutique Milano

At the entrance, the attention is captured by the majestic ceiling lamp

composed of white fabric strips that remind of the white sails driven by the wind.

The scenogaphic staircase, constructed by 3.100 meters of linear

wooden rods curved by hand on-site, leads the client to the lower

level immersing him in a glamorous and refined atmosphere.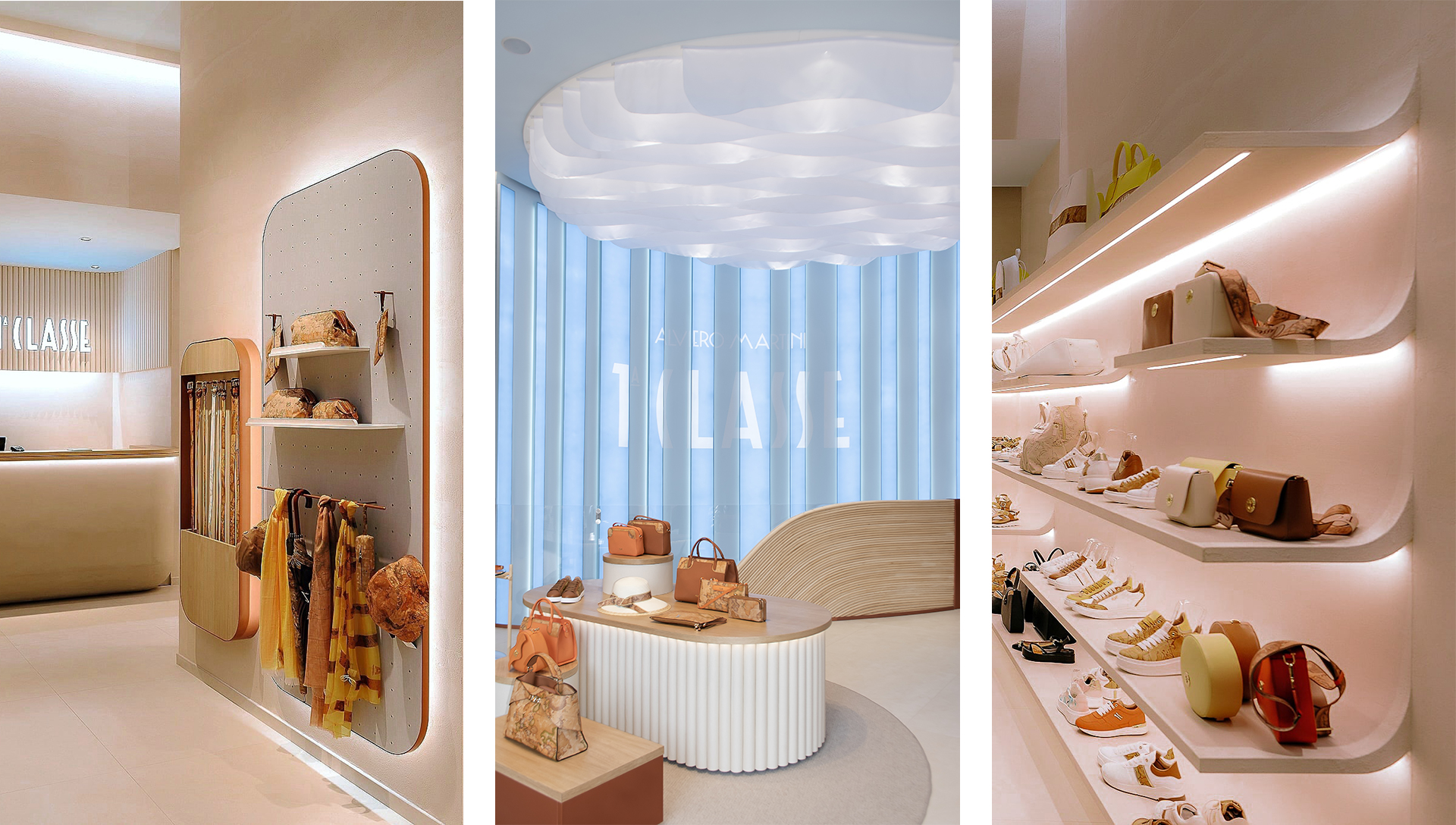 The store has a strong visual impact, thanks to the historical building

where it is situated. Its achitecture blends perfectly with the new

elegant and minimalistic layout thanks to the soft shades.