Born in 1999 in Milan, Andrea Arrigoni, in art Shiva, approaches rap during his school years. In 2018 Shiva attracts the spotlight from all over Italy with a path of singles and freestyle on YouTube that makes him unique in the Italian panorama for prolificacy and quality.
Various hits followed including "Mon Fre" feat. Emis Killa, "Bossoli", "Soldi in Nero" with Sfera Ebbasta and "Holly & Benji" with Capo Plaza that allow him to obtain a total of four platinum discs, five gold discs and over 90 million streaming in 2019.
On March 26, 2020 his latest single "Auto Blu" is released, produced with the historic sampling of Blue of the Eiffel 65, which enters the top50 of Spotify's Top200 Global, remaining at the top of the Italian charts for three months. The song is now double Platinum, with over 40 million streaming and over 30 million views on Youtube, numbers that lead Shiva to exceed the threshold of 3 million monthly listeners on Spotify.
After a year of silence Shiva is back on the scene with the new album "Dolce Vita" released last June 11th.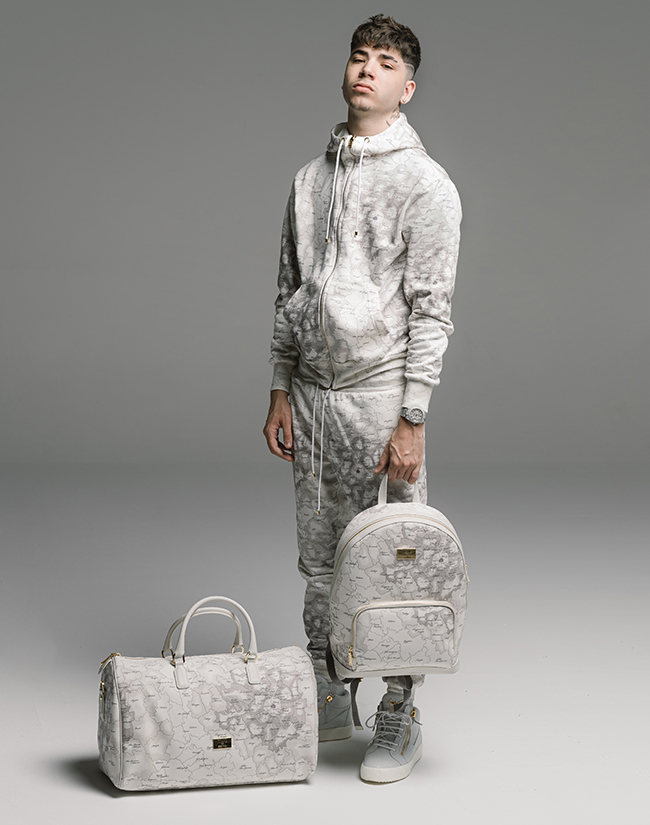 Fashion and music, two worlds that have always been connected, come together to give life to a new co-branding project. The special capsule collection 1ᴬ Classe For Shiva is born, created four-handed with the Milanese rapper, from its origins to the final production.
Starting from the iconic Geo map, a map of the city of Milan and its hinterland, linked to the life of the young rapper, was created specifically for the 1ᴬ Classe For Shiva collection: this is how Geo Map Milano was born.
1ᴬ Classe For Shiva aims at generation Z with the desire to amaze and reinvent itself towards the route of urban style.