With an immediately sought-after and never predictable effect,
the mock-croc print eco-leather accessory, continues to conquer us,
season after season. It maintains its place as a must-have in every
fashionista's wardrobe unchanged over time.
For the Fall-Winter 2020 season, Alviero Martini 1A Classe offers bags and
accessories, combined with a ready-to-wear capsule, which revisits this
evergreen trend by proposing it in the strong and intense shades of the
Autumn season.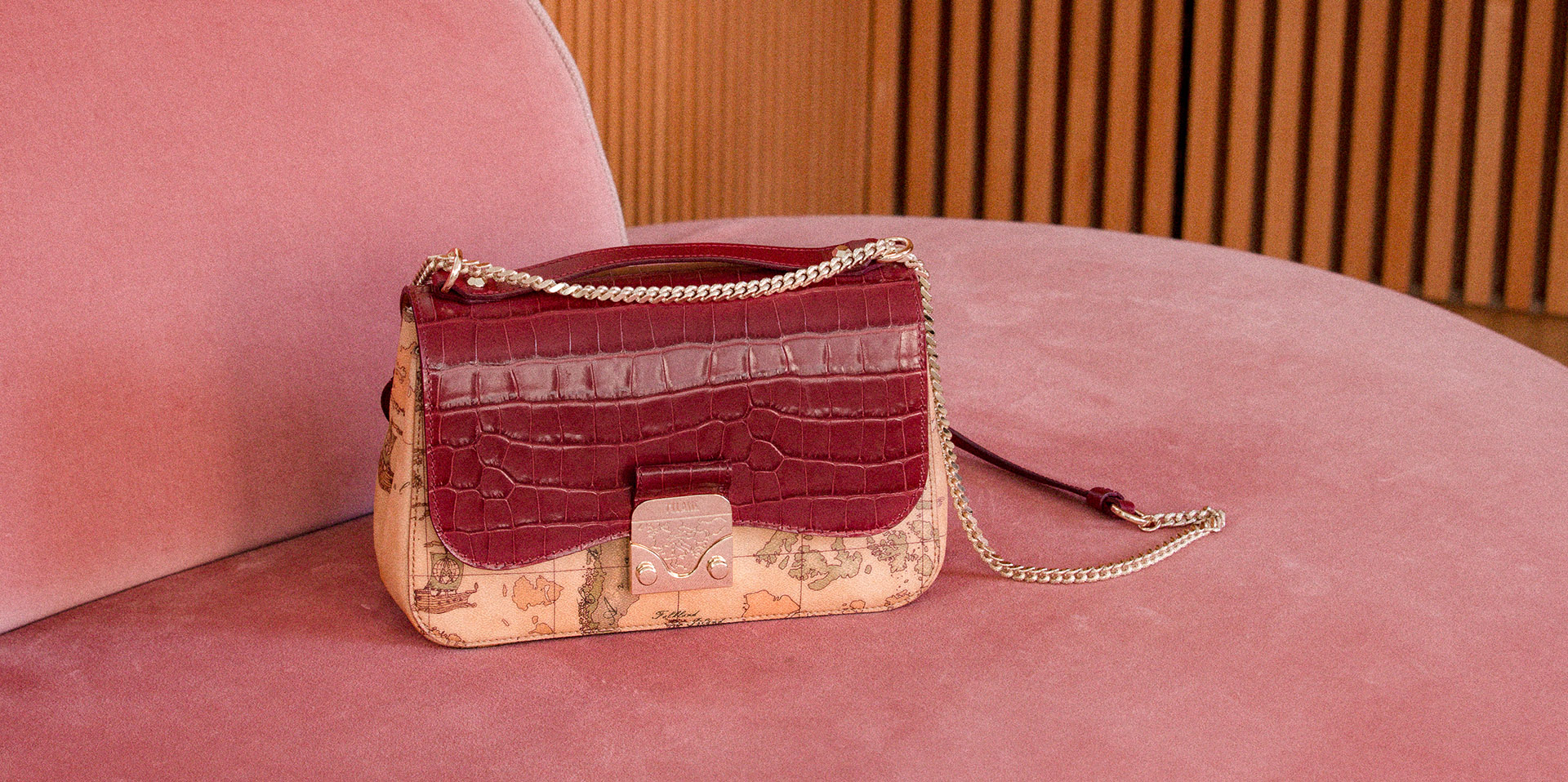 With its precious and elegant allure, mock-croc print is extremely easy and
versatile to combine, giving a touch of style even to jeans or a casual look.
The structured trench coat can transform the classic black dress or a white
shirt and the office outfit becomes gritty, able to amaze.
A see-through blouse, when paired with a pair of black mock-croc print skinny
pants and stilettos, immediately becomes rock:
a current look for a special evening.
The most daring can show off a total look, interspersed with touches of
contrasting color, while those who prefer simpler outfits can opt for a clutch or
a handbag for a glamorous and refined twist that will surely get noticed.
Elegant, precious, versatile, and trendy: the crocodile print leather accessory
will make everyone agree. The watchword is only one: to dare.