The retro aesthetic of the Roaring Twenties inspires Belle Epoque, the iconic
handbag from the Fall Winter 2020 Collection.
The jewel chains and the bright diamond closures, inspired by the typical
details of art-déco, emphasize the structured and elegant volumes of this
handbag with strong and geometric lines.
The colors and prints of the different versions tell the beauty of a distant and
evocative era, illuminated by metallic flashes of exotic leathers that recall the
limelight of the city's ballrooms.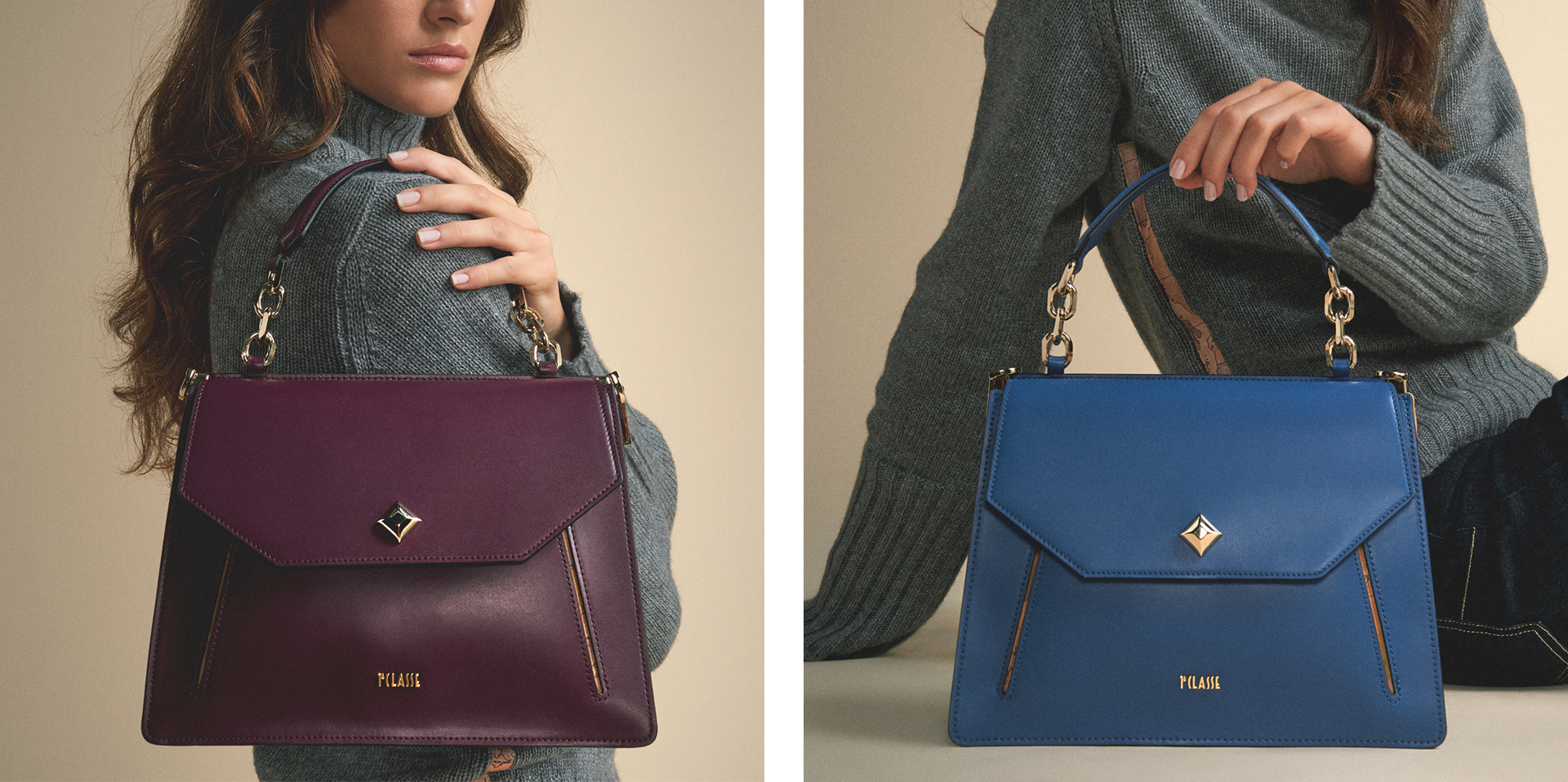 A first version, in smooth leather, comes in cool seasonal shades: amethyst,
powder blue and the inevitable black. To give an effortlessy-chic touch also to
jeans paired with a warm and cozy sweater and a pair of booties.
A second one, with a more retrò mood, in crocodile-print shiny leather, made
even brighter thanks to the metal details of the handle and the diamond
closure that hides a practical bellows pocket.
The perfect ally for total black outfits
The reptile trend is also taken up by the python print version with shiny
crocodile inserts, in a warm autumn cognac shade, and in the more rock
version, in anaconda print leather, with iridescent and metallic hues.
Those who prefer a more classic and evergreen touch, on the other hand, will
be conquer by the version made in the unmistakable Geo Classic print,
illuminated by the gold-finishing hardware.
Iconic, precious, hyper-feminine, Belle Epoque is the accessory with an
irresistible vintage charm, perfect for welcoming and celebrating
the arrival of a new and sparkling season.