Alviero Martini 1A Classe inaugurates its new Boutique inside Bologna's Shopville Gran Reno.

The store encapsulates the essence of the brand through a modern

and chic style where seasonal colors blend perfectly with the classic and iconic map.

Last spring, Le Vele Shopping Center in Cagliari opened its doors to the new Alviero Martini 1A Classe Boutique.

The store follows a clean and minimalist design, identifying traits of the brand, and sphere-shaped chandeliers hand-decorated with the

iconic Geo map brighten the space.

The environment was laid out to highlight the products, representing a combination of modernity and elegance that our brand expresses.

Alviero Martini 1A Classe lands in Athens with its first single-brand Boutique: a space developed on two floors that hosts the entire

leather goods offering, footwear, 1A Classe Donnavventura, accessories and, exclusively in Greece, also clothing, watches and jewelry.

The theme of travel, understood as knowledge and discovery is the protagonist format that accompanies the consumer during their

shopping experience through an elegant environment that offers linear and minimalist libraries.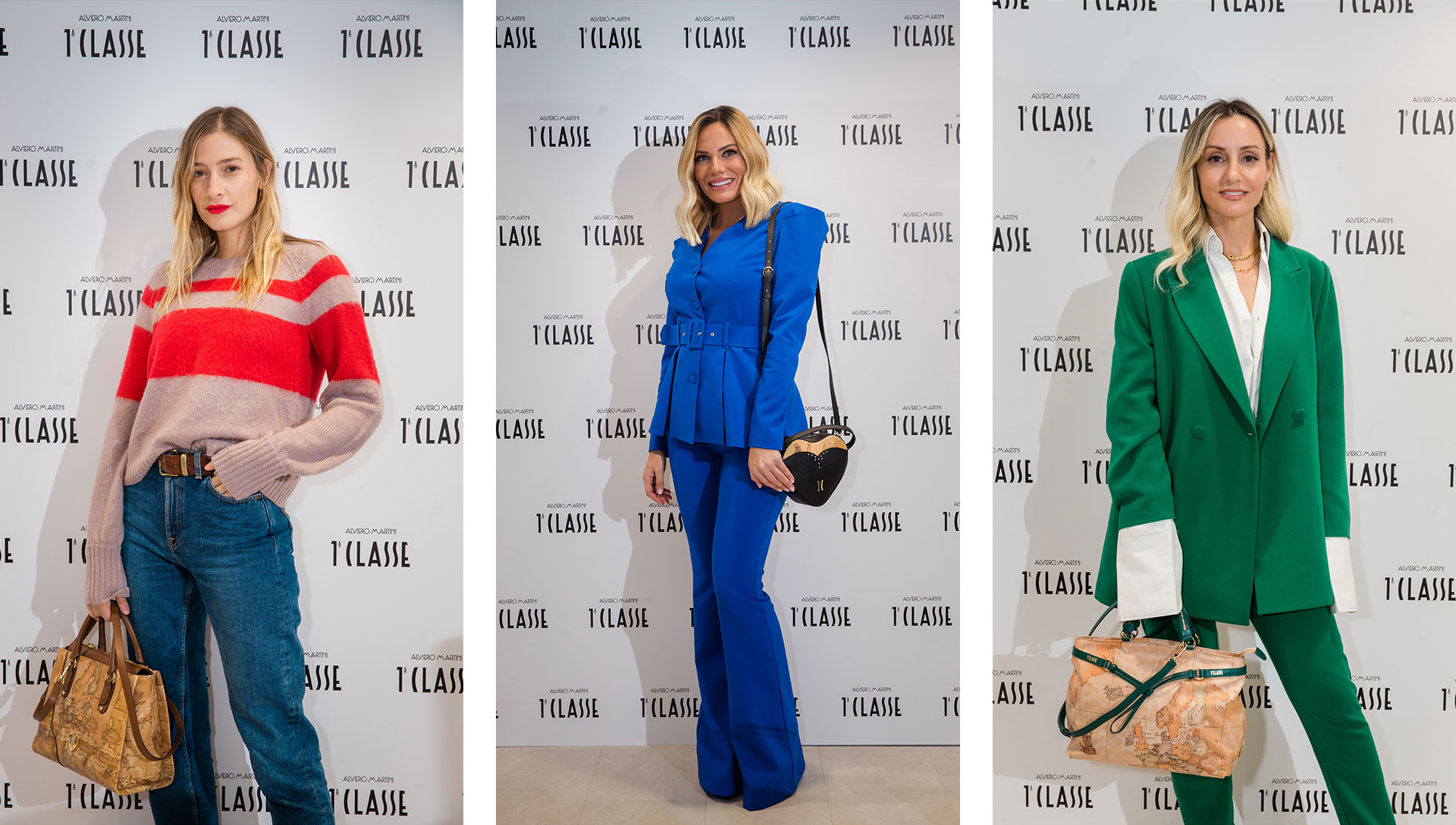 Saudi Arabia welcomes the new Alviero Martini 1A Classe Boutique inside Al Rashid Mall in Al Khobar in a 150mt² space featuring a full façade.

The brand thus strengthens its position in the territory by expanding its network where there are already six corners and a mono-brand

store at Riyadh Park Mall.